Founding Members
Our founding members cross disciplines and cultures, and represent many of today's most historically significant artists exploring our AI.
Memo Akten is a London-based artist and philomath whose award-winning projects use AI to reflect ourselves and how we make sense of the world.
Robbie Barrat is a 19-year old artist whose neural networks led to the historic $432,500 auction sale that ushered AI onto the world stage.
Refik Anadol is a media artist and director from Istanbul whose large-scale and interactive AI projects have inspired audiences worldwide.
Wayne McGregor is a legendary British choreographer who uses AI and technology to explore the possibilities of human movement.
Sougwen Chung is a multidisciplinary artist who uses marks to explore communication between people and machines.
Mario Klingemann (a.k.a. Quasimondo) combines the analytic mind of a coder, the creative fervor of an artist, and a dash of mad scientist.
Pindar Van Arman has built and programmed painting robots for over ten years, using AI, robotic arms and 3D printing.
Mimi Onuoha is a Nigerian-American artist who explores the friction between the fluid messiness of people, and the quantified, categorized state of our technological society.
Helena Sarin is a visual artist, software engineer, and prolific explorer of the aesthetic latent space in General Adversarial Networks (GANs).
Tega Brain is an Australian born artist and environmental engineer. Her work intersects art, ecology, and engineering, and takes the form of dysfunctional devices, eccentric infrastructures and experimental information systems.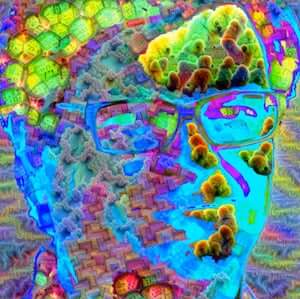 Gene Kogan is an artist, programmer and leading educator in creative AI, who is developing the world's first decentralized autonomous artist.
Mike Tyka is an artist, researcher and Google engineer whose work on DeepDream helped popularize artificial neural networks as an artistic medium.
Stephanie Dinkins is a transmedia artist who creates platforms for dialog about artificial intelligence as it intersects race, gender, aging, and our future histories.
David Young is an artist and technologist whose intimate AI artworks are helping develop new understandings of what AI is – and what it can enable in the future.
Taryn Southern is an artist and futurist who created the first solo album composed and produced with AI.
Alexander Reben is an artist and roboticist who explores humanity through art and technology.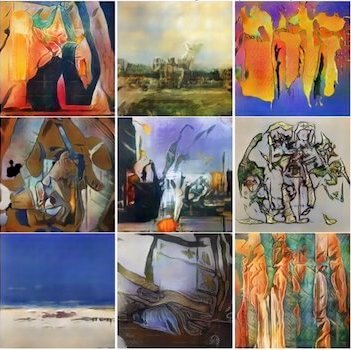 Dr. Ahmed Elgammal is a professor, researcher and entrepreneur whose pioneering work explores the question: can AI be creative?